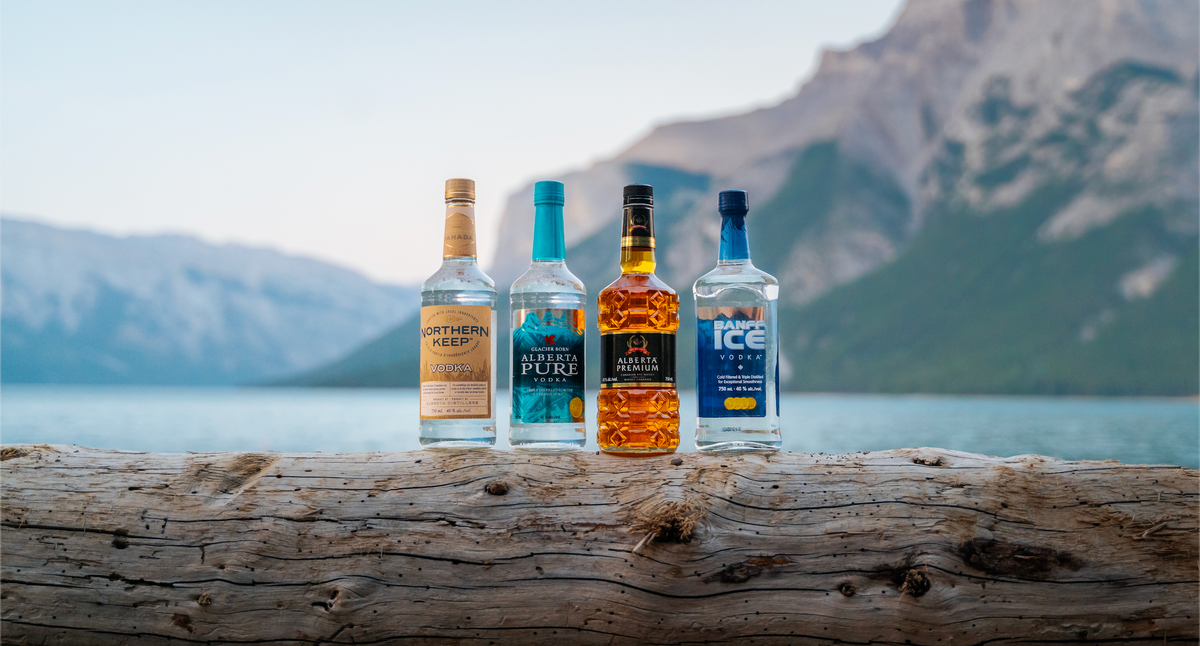 TORONTO, Sept. 7, 2021 - Alberta Distillers Limited – named Distillery of the Decade at the 2020 Canadian Whisky Awards – is celebrating its 75th anniversary. Acclaimed for its award-winning spirits, Alberta Distillers has been a key contributor to both the Alberta and Canadian economies since its inception in 1946.
Known for its expertly crafted spirits and commitment to innovation, Alberta Distillers has been creating some of Canada's most well-known and well-loved spirits including Alberta Premium Rye, Alberta Premium Cask Strength, Alberta Pure Vodka, Northern Keep Vodka, Banff Ice Vodka, Alberta Springs Whisky and more. The distillery's brands are highly accoladed and respected in the global spirits industry, with countless experts regarding Alberta Distillers as a Canadian hidden gem.
To celebrate Alberta Distillers' 75th anniversary, the distillery team is launching a #MadeForMemories campaign that highlights how their brands have been loved by generations of Canadians and often integrated in memorable moments.
The #MadeForMemories campaign features multiple consumer touchpoints, including the launch of ADL75.ca, a microsite hub for all anniversary details, distillery history and brand information. Additionally, consumers can enter a sweepstakes giveaway via the microsite for the chance to win a trip to a major Canadian city.
To truly put Alberta Distillers' brands in the hands of Canadians, limited-edition collectible mugs have been developed by the distillery team. The mugs will be available in select Canadian liquor stores as a complimentary gift for those purchasing Alberta Distillers' spirits in September, while supplies last. Collectible mugs will also be shared with key stakeholders who have supported the distillery throughout the years.
Conservation continues to be a hallmark of Alberta Distillers' ethos, as the distillery has a steadfast commitment to supporting local farmers and giving back to the same environment that produces its high-quality ingredients, such as rye and winter wheat. To pay homage to Canada's bountiful resources, Alberta Distillers is proud to mark its 75th anniversary with a donation of $75,000 to the Nature Conservancy of Canada, Canada's leading national land conservation organization.
"It is incredibly inspiring to see Canada's love for Alberta Distillers' premium spirits. As we mark this 75-year milestone, we are thinking towards the future, and that means taking care of nature. We continue to be resolute in our conservation commitment and are proud to support the Nature Conservancy of Canada who will work to protect important lands, water, plants and animals cross the country," says Neale Graham, Managing Director, Canada and Canadian Brands, Beam Suntory.
To learn more about Alberta Distillers' 75th anniversary, visit ADL75.ca and @albertadistillers on Instagram.
For brand and lifestyle photography, click here.
For further information and interview requests, please contact:
Scott Juniper
scott@praxispr.ca / 905.949.1254
Marissa Tiano
marissa@praxispr.ca / 289.719.0368
---
About Alberta Distillers Ltd.

Calgary-based Alberta Distillers Ltd. is one of the few remaining 100 per cent Canadian rye whisky producers in North America. They have produced quality whisky for over 50 years. The Alberta Premium brand has a strong focus on heritage and western rural values and has won numerous prestigious awards for its excellent quality.

About Beam Suntory Inc.

As a world leader in premium spirits, Beam Suntory inspires human connections. Consumers from all corners of the globe call for the company's brands, including the iconic Jim Beam and Maker's Mark bourbon brands, Suntory whisky Kakubin, and Courvoisier cognac, as well as world renowned premium brands including Knob Creek and Basil Hayden's bourbon, Yamazaki, Hakushu and Hibiki Japanese whiskies, Teacher's, Laphroaig, and Bowmore Scotch whiskies, Canadian Club whisky, Hornitos and Sauza tequila, EFFEN and Pinnacle vodka, Sipsmith and Roku gin, and Midori liqueur.